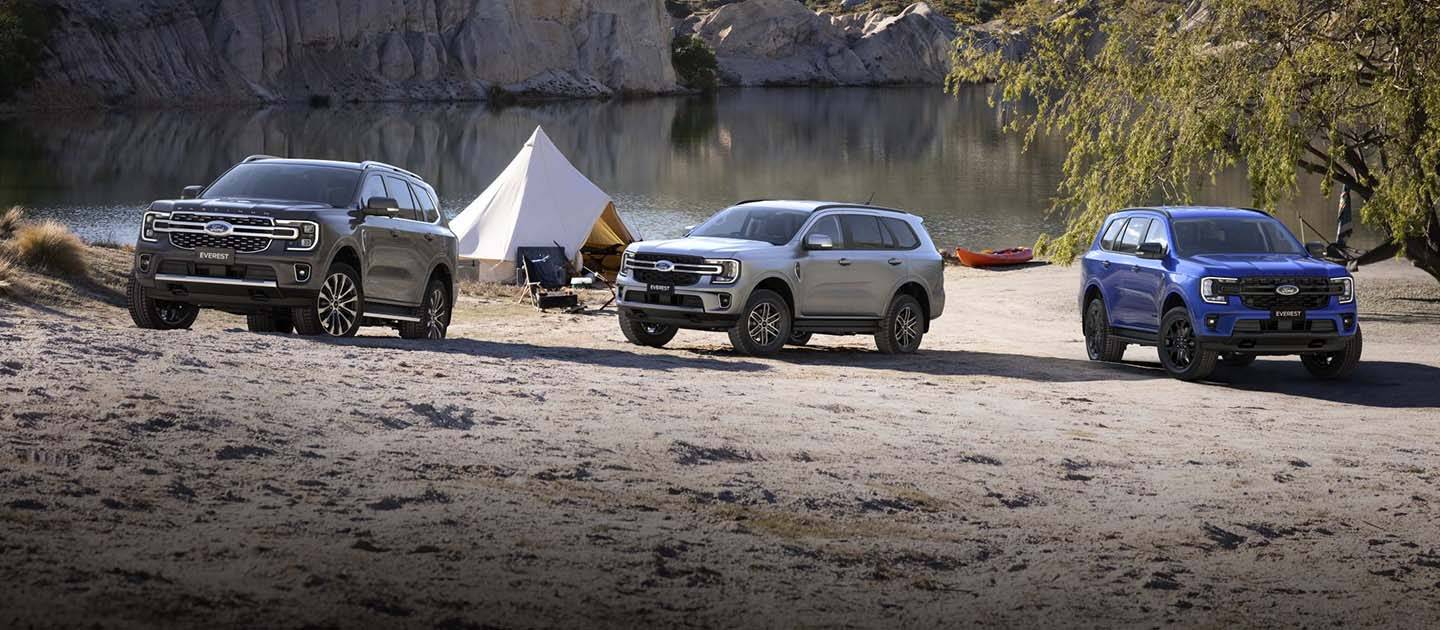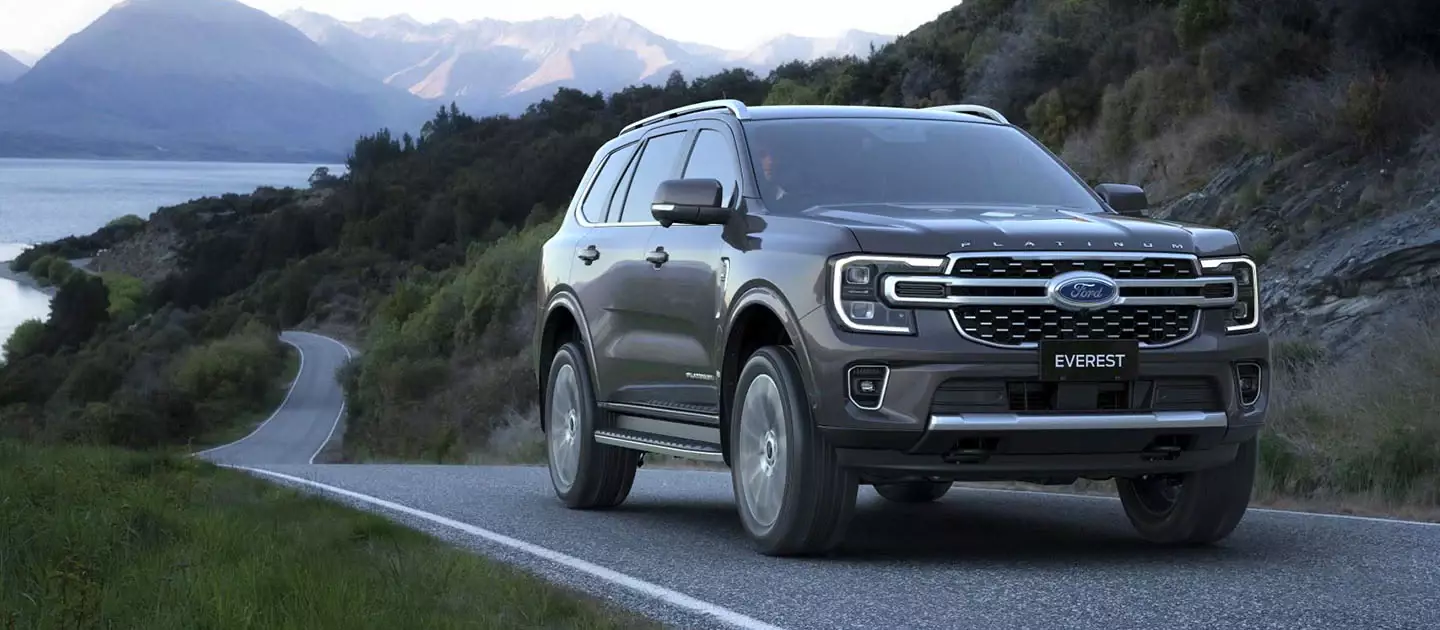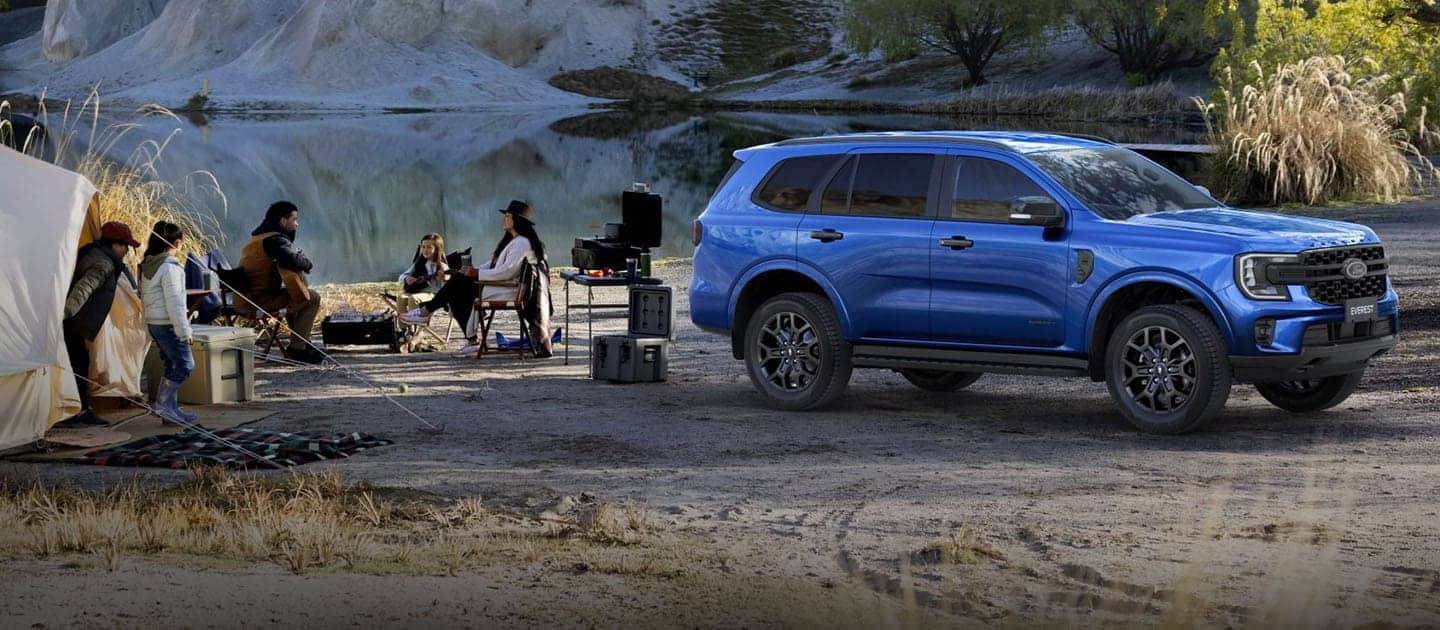 #3
Let's find your next
Ford Everest

#1
Next-Generation
Ford Everest
#1
Next-Generation
Ford Everest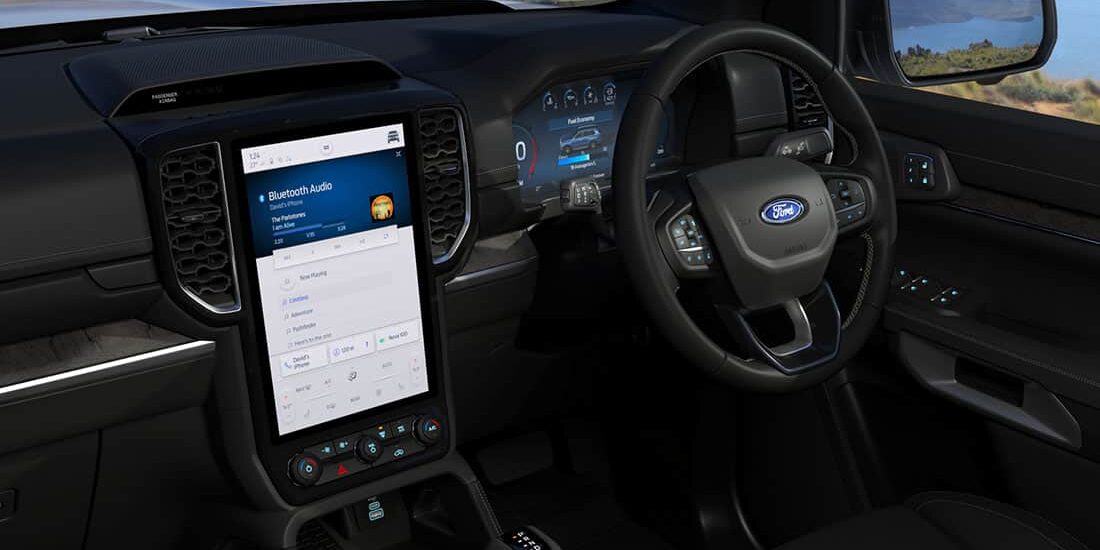 Next-Gen Ford Everest SYNC® 4A1
SYNC 4A1 is an in-vehicle communication and entertainment system. There's a host of features, made easier by the system showing your last 5 actions. The information cards are simple to navigate using intuitive gestures. With wireless smartphone integration, and a 10.1" or 12" touchscreen, you'll experience a whole new world of connectivity through your vehicle.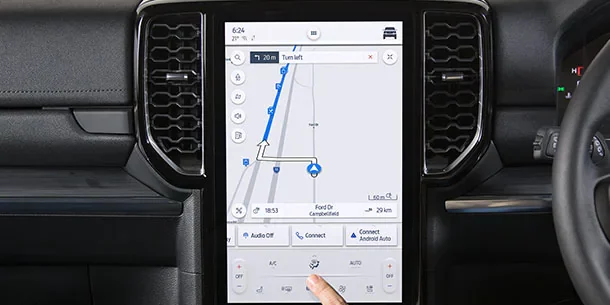 Next-Gen Ford Everest Navigation2
Connected Built-In Satellite Navigation2 can help keep you informed with real-time traffic information, for more advanced route planning; plus, access to a host of additional information such as latest weather updates, fuel pricing and parking availability. Ford offers Connected Built In Satellite Navigation with 1 year of service.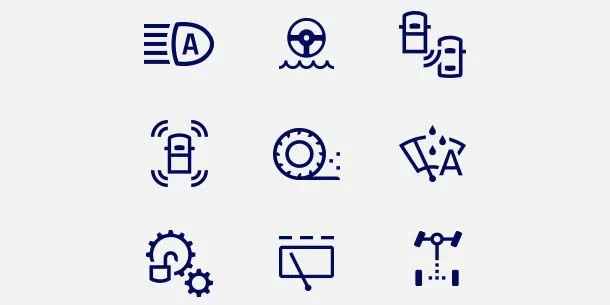 Digital Owner's Manual
No more searching through hundreds of printed pages. Access your Digital Owner's Manual, information on vehicle features and a whole lot more – available through your SYNC 4A1 touchscreen.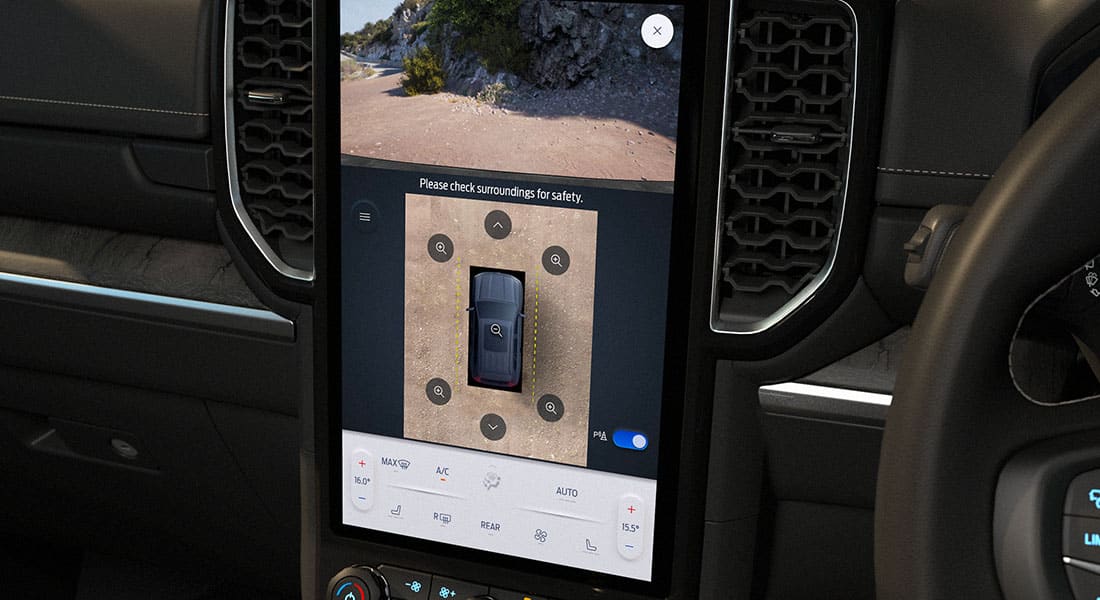 The new interface lets you navigate to extend your view.
Graphic overlays help you pick your path and avoid obstacles.
Next-Gen Ford Everest 360-Degree Camera3 4
From the large centre display, choose from multiple camera views to see more than ever. This includes a bird's eye top-down view, 180-degree front and rear split view, Front view5 and rear trailer hitch view.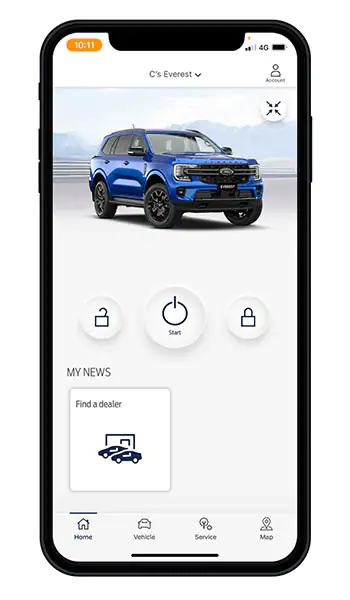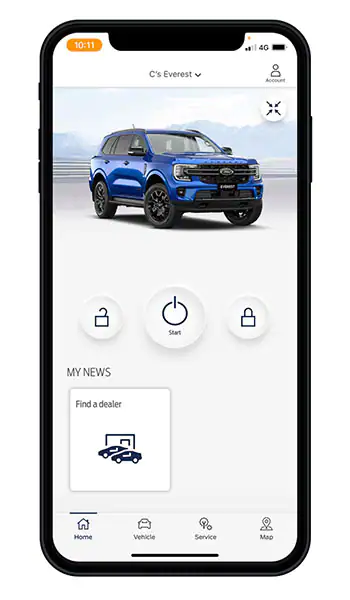 Next-Gen Ford Everest FordPass™6 Connectivity
View your Vehicle Status and access key information such as tyre pressure9 or vehicle location. You can also remotely unlock the vehicle, activate Zone Lighting (where fitted)10 and start your vehicle to activate the Climate Control to the last setting. All via the FordPass™ App6.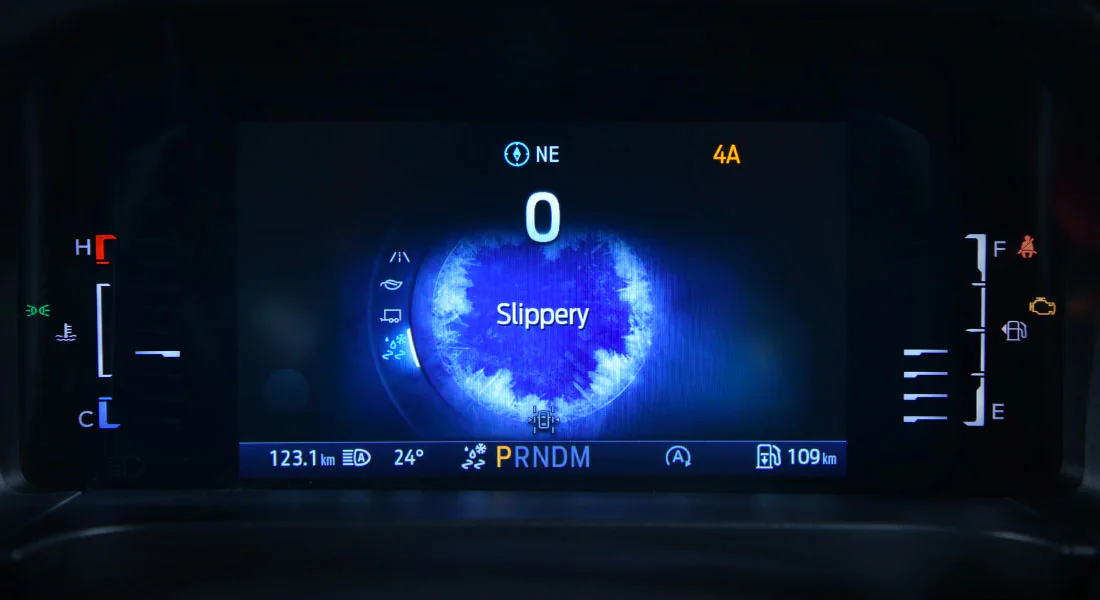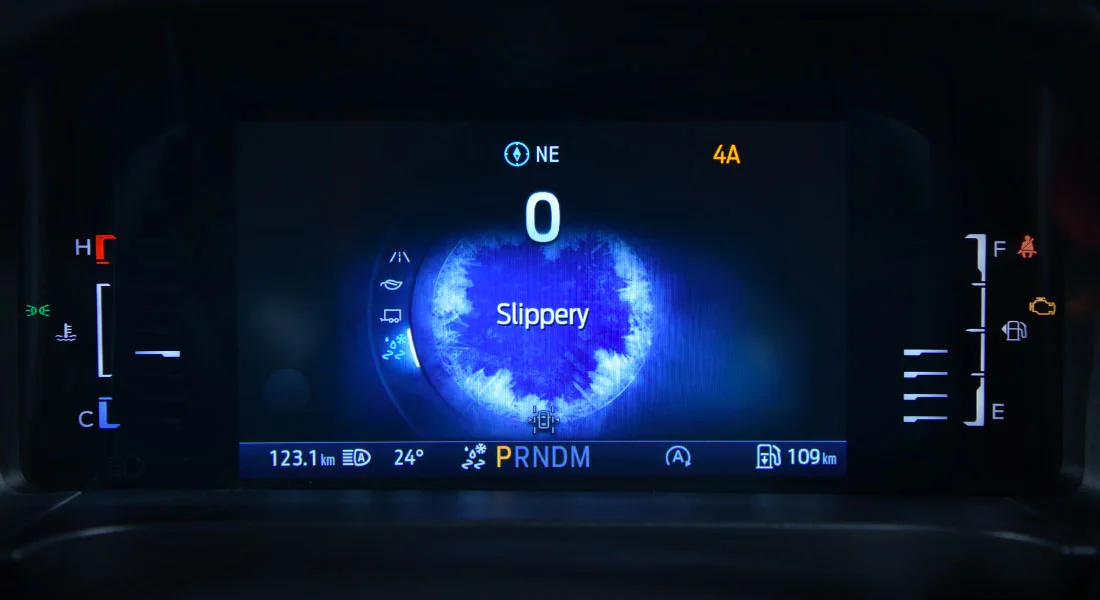 Design Your Cluster
Customise Everest's new digital instrument cluster your way. Choose what information you see - go full tech head or keep things minimal.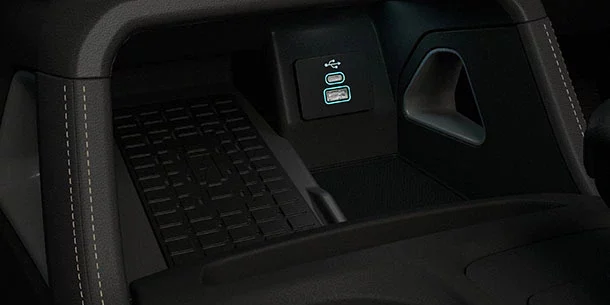 Next-Gen Ford Everest Wireless Charging Pad
Avoid the hassle of having to plug in your phone. Place it on the Everest's wireless charging8 pad and you are good to go.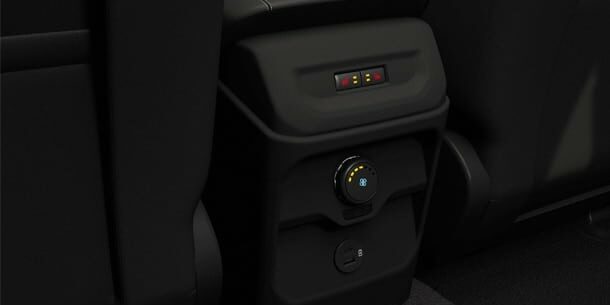 Next-Gen Ford Everest USB Charging
Designed for the busy, modern family, with USB access for the front and second row. There's also a 12V socket for the third row and luggage area11.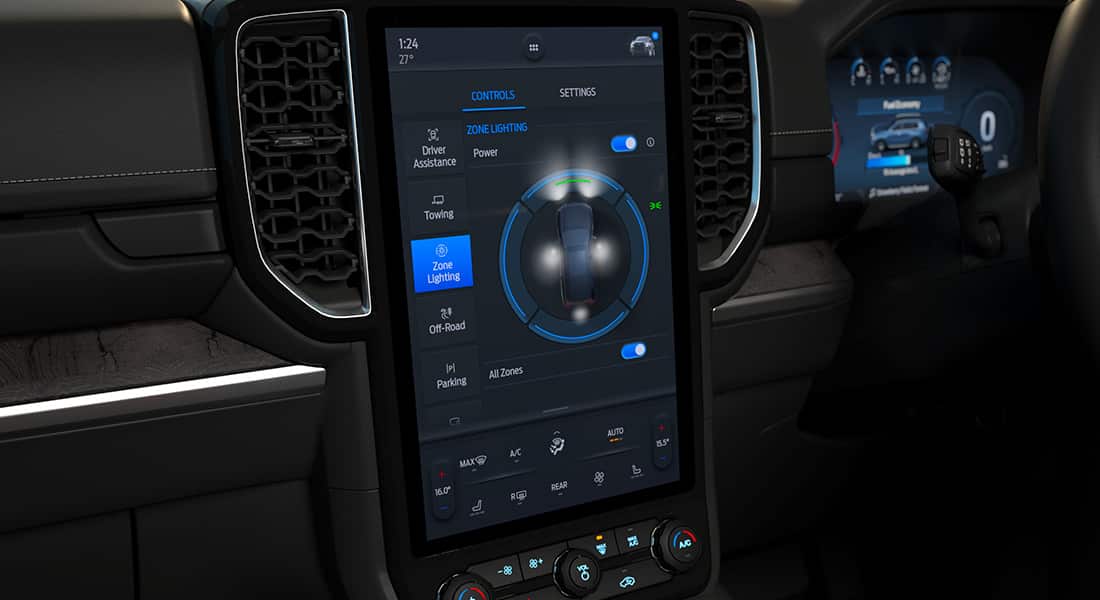 Next-Gen Ford Everest Zone Lighting10
A network of the vehicle's lights work together or in different zones to illuminate the perimeter around Everest, shining
light when you need it. Be it packing up a camp site, checking your surroundings or returning to the vehicle in the dark.
Use the integrated touchscreen or FordPass™ App6 to control zones remotely.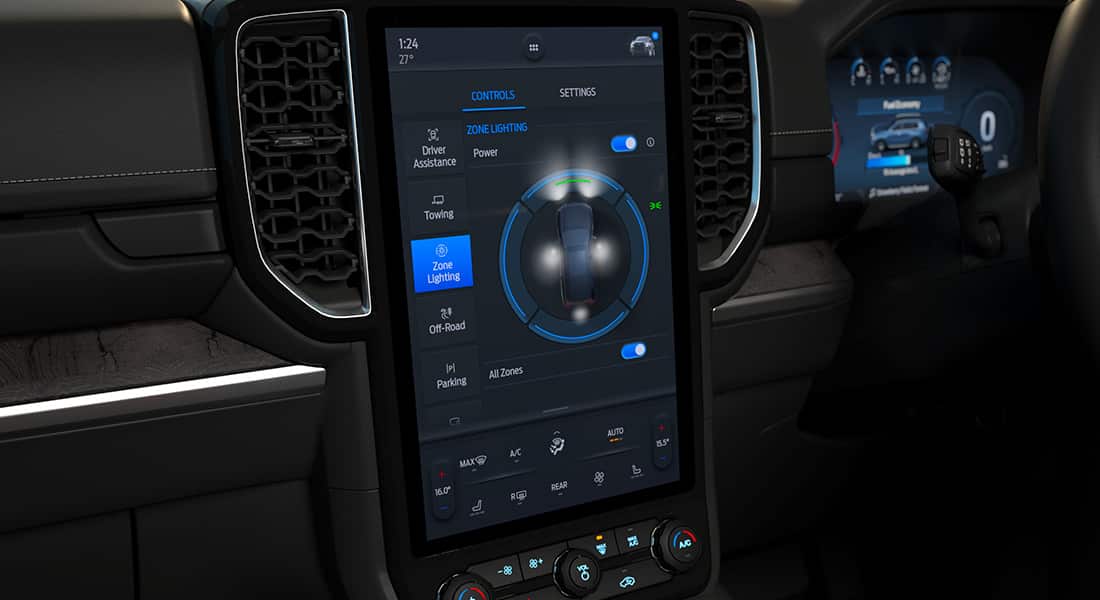 Next-Gen Ford Everest Wireless Apple CarPlay™®7 8 & Android Auto™®7 8
Connect to Apple CarPlay™®7 8 and Android Auto™7 8 without a cord in sight. So, say goodbye to tangled cables and hello to the sleek interior you've always wanted.
Start your adventure now
Build your dream everest.
1. Don't drive while distracted. Use voice-operated systems when possible; don't use handheld devices while driving. Some features may be locked out while the vehicle is in gear. Not all SYNC 4A features are compatible with all phones.
2. Connected Built-In Satellite Navigation is a Connected Service. Users must have created a FordPass App account (terms apply), have fully activated the vehicle's FordPass Connect modem and have SYNC Location set to 'on' to use this feature. Eligible vehicles receive Connected Services for 1 year from the Ford Express New Vehicle Warranty start date.
3. Driver-assist features are supplemental and do not replace the driver's attention, judgment and need to control the vehicle.
4. Standard on Platinum only. Optional on Trend & Sport at additional cost. Not available on Ambiente.
5. Where the off-road screen feature is fitted (off-road screens only available on Next-Gen Everest 4x4 models and rotary selectable drive modes (SDM))
6. Use of FordPass is subject to the FordPass Terms and Privacy Policy available on ford.com.au/fordpass and requires a compatible mobile device, internet access and software (including software updates from time to time). You are responsible for internet access, mobile network data and voice call services required for your use of the FordPass App on your mobile device, including associated fees. The FordPass App and FordPass Connect modem can only work when both are connected to the telecommunications network. Ford cannot guarantee that FordPass will be in fully operating condition at all times and the FordPass App may be unavailable or particular FordPass services interrupted. Ford is not responsible for any limitations or restrictions of the telecommunications network or of your mobile device. Warning: Local laws prohibit some phone functions while driving. Check your local road rules before using these functions. Use Remote Vehicle Start and Stop responsibly and only in well ventilated areas where you are aware of your vehicle's surroundings.
7. Apple CarPlay™ / Android Auto™ requires phone with compatible version of Apple iOS / Android™ (as applicable) and active data service. SYNC® does not control Apple CarPlay / Android Auto while in use. Apple / Google and other third parties are responsible for their respective functionality. Message and data rates may apply. Apple CarPlay, Siri Eyes Free, iPod and iPhone are trademarks of Apple Inc. registered in the US and other countries. Android Auto and Google Maps are trademarks of Google Inc.
8. Wireless Charging only available with compatible phones.
9. Standard on Platinum only. Not available on Ambiente, Trend or Sport.
10. Standard on Platinum only. Optional on Trend & Sport at additional cost. Not available on Ambiente. Zone Lighting will not operate if battery charge is insufficient. The length of time that Zone Lighting will operate depends on the battery charge, the types of lights fitted to the vehicle (LED or Bulb) and other electrical loads connected to the vehicle. The system will automatically turn off after a period of time to preserve the battery's engine starting performance.
11. Standard on Trend, Sport & Platinum. Not available on Ambiente.
Pre-production vehicle specifications and images shown. Specifications and features on production model may vary.
10.1-inch touchscreen on Ambiente models. 12-inch touchscreen on Trend, Sport & Platinum.